STAFF INFO
Updated Sept 13, 2018
A new person appears
Go back to https://heliosmakerspace.ca/staff and follow the buttons to process payments.
Here are the steps to do to process a new member or a guest:
1) Sign Waiver Form
Make the new member sign this and give them their waiver copy (last page)
Waiver form
If a new member or guess comes at Helios, you must make them sign the waiver form, and, in the language they prefer.
2) Process Payment
We strongly encourange people to become recurring members which is why the price is lower.
Cash or credit
We don't have debit card capabilities yet.
NOTE - Payment types
(a) cash payment: Process with Square on tablet. Put the cash in the petty cash box.
(!) Receipts can be sent by email via the Square Register app.
3) Add to MSYS
Click the MSYS link bellow and log-in then create a new member or a new guest and fill out the info on the waiver form.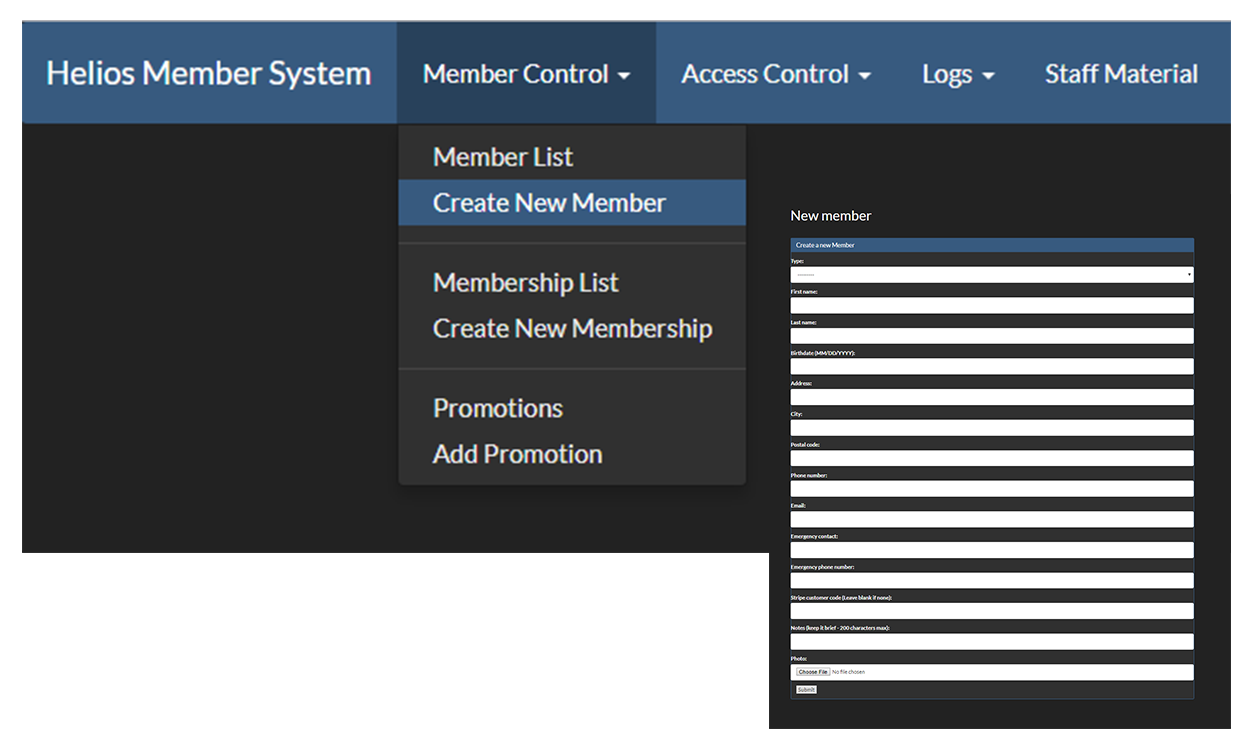 More info (page in construction)